---
(Last Updated On: April 9, 2021)
DESCRIPTION:
Windows 10 21H1 Compact & SuperLite (TeamOS Edition!)
ISO Size: 1.27 GB
Supported Languages: English only during install, Additional Language Packs after
Architecture: 64 Bit
Editions: Home and Professional
From Original MS Windows Build: 19043.906 (21H1)
MINIMUM SYSTEM REQUIREMENTS:
Processor: 1 gigahertz (GHz) or faster processor
RAM: 2 GB
Hard Disk Space: 8 GB
Graphics card: DirectX 9 or later with WDDM 1.0 driver
INSTALL NOTES:
Create bootable USB with Rufus Tool, burn to DVD, or install in Virtual Machine
Activation: Not pre-activated, Activator included on Desktop if needed
NEW BUILD NOTES:
New entry to the 'TeamOS Edition!' series, the one that many members have been waiting for, now compact as well as SuperLite, and supporting more requested features like VM installation support, Paint 3D and more. Still includes pre-installed .Net Framework 3.5, additional language support, and all other features previously included in older builds. Also includes multiple editions in this build, which are Home and Pro.
Improved build from previous editions, now supporting functional Night Light, Wireless Screen Casting, Windows Firewall, fixed and working Windows Media Player, and a few other new features and services.
INCLUDED APPS: (On Desktop For Optional Installation)
7Zip ver 2101
Google Chrome
Mozilla Firefox
Microsoft Edge
Old Calculator
StartIsBack ver 2.9.8
TinyWall Firewall ver 3
WinAero Tweaker ver 0.19.1.0
Custom Registry Files Included on Desktop to Enable or Disable Action Center (requires Signing Out), disable Windows Firewall, Disable or Enable Windows Update Service (Disabled by Default)
MORE INFO:
This build is meant to be similar to a stock Windows 10 experience in look and feel, no custom themes, icons, cursors, sounds, etc.
This build is designed for laptop use, so has Mobility Center, WiFi support, Bluetooth support etc.
This build cannot receive future OS Features and Updates, and is intended to be that way. Because of this, the OS will remain stable, and the size of it will not grow exponentially like full Windows installs tend to, but remain the same.
**SPECIAL NOTE**
You will need to ENABLE the Windows Update Service if you want to install additional language packs, install apps from the MS Store, or to let Windows automatically download and install drivers. It is disabled by default, but there is a shortcut to enable it on the desktop.
Most Network card drivers have been included with this version, but it's always a good idea to have updated drivers for your hardware available and backed up if needed! Cheers.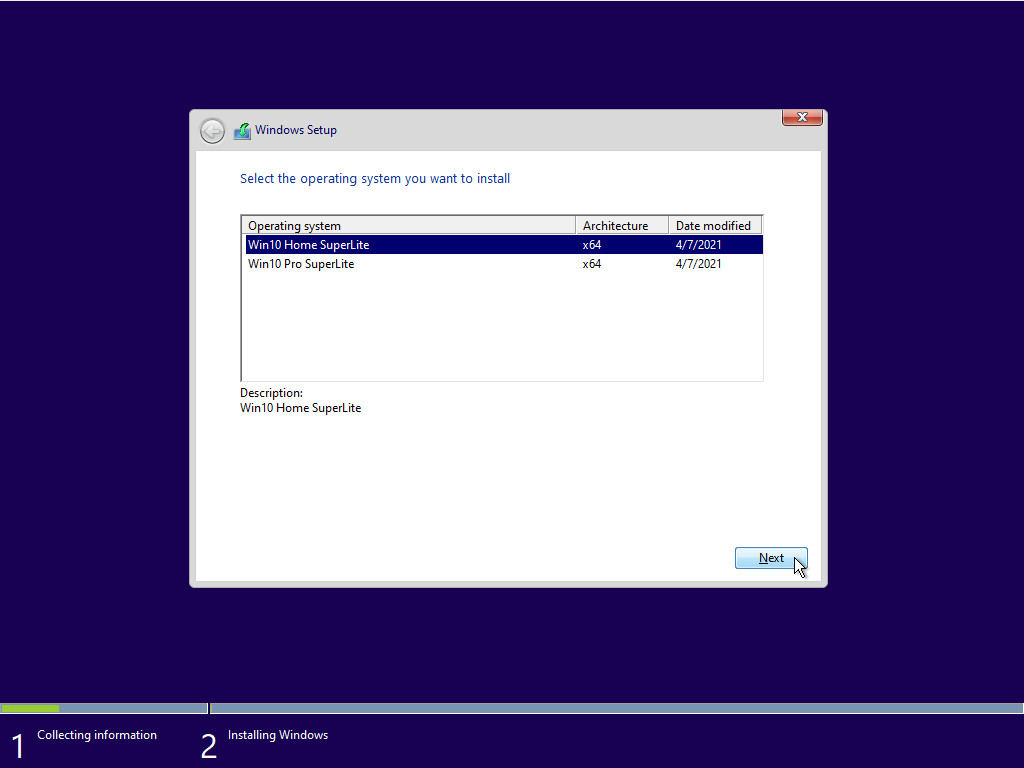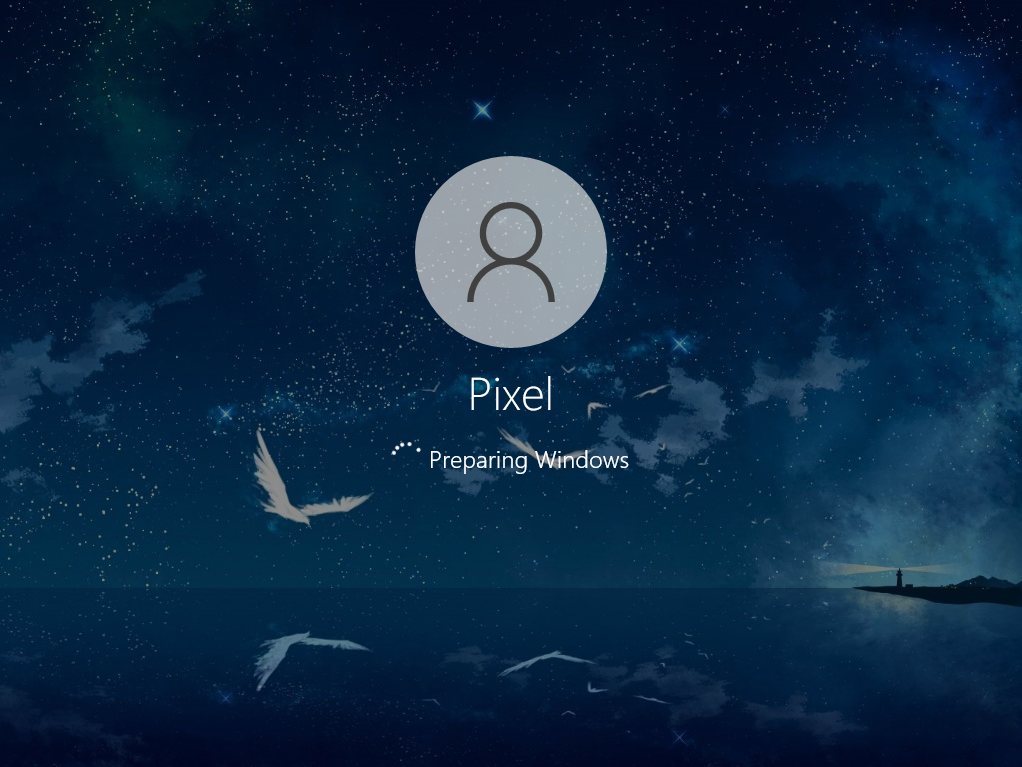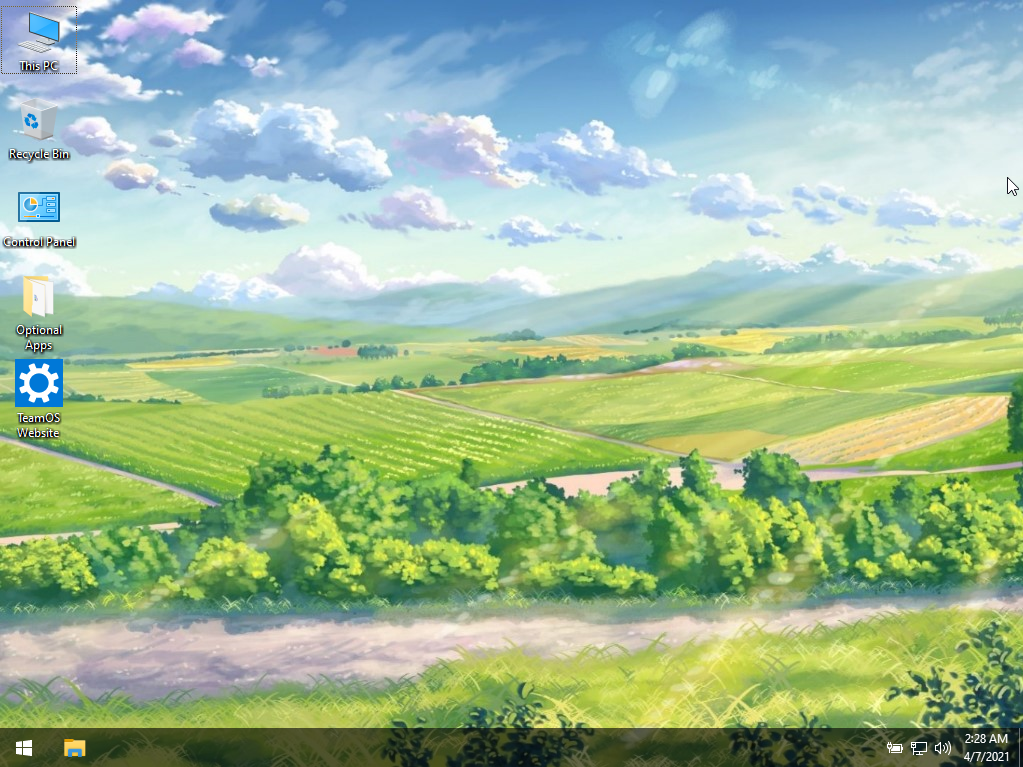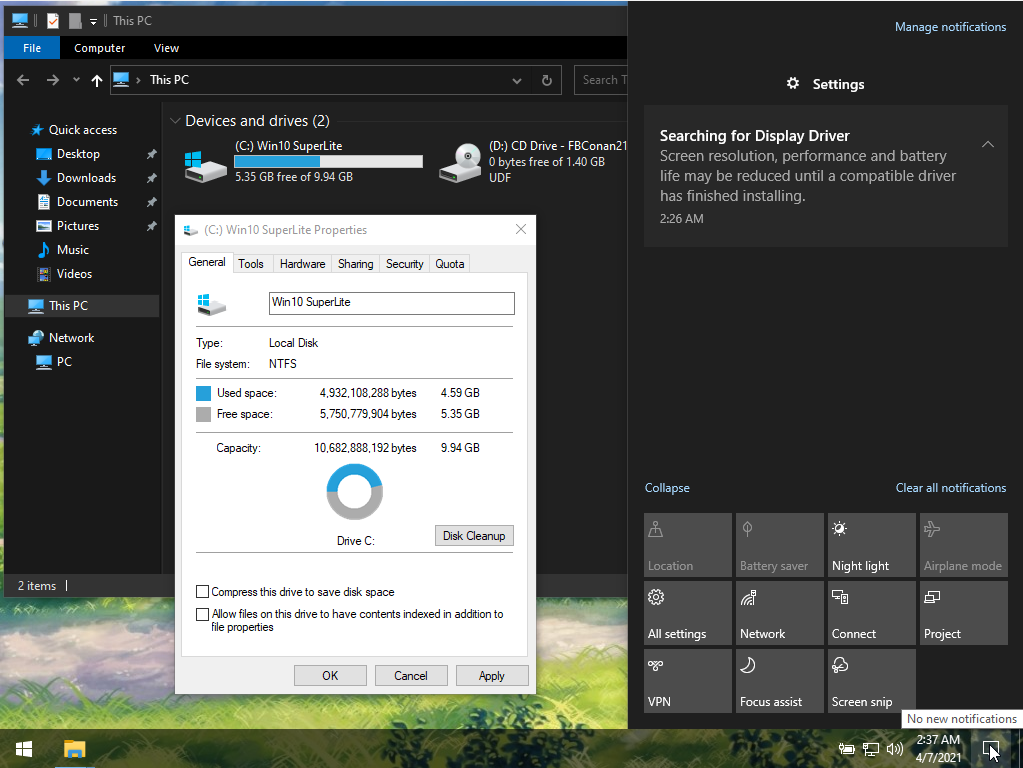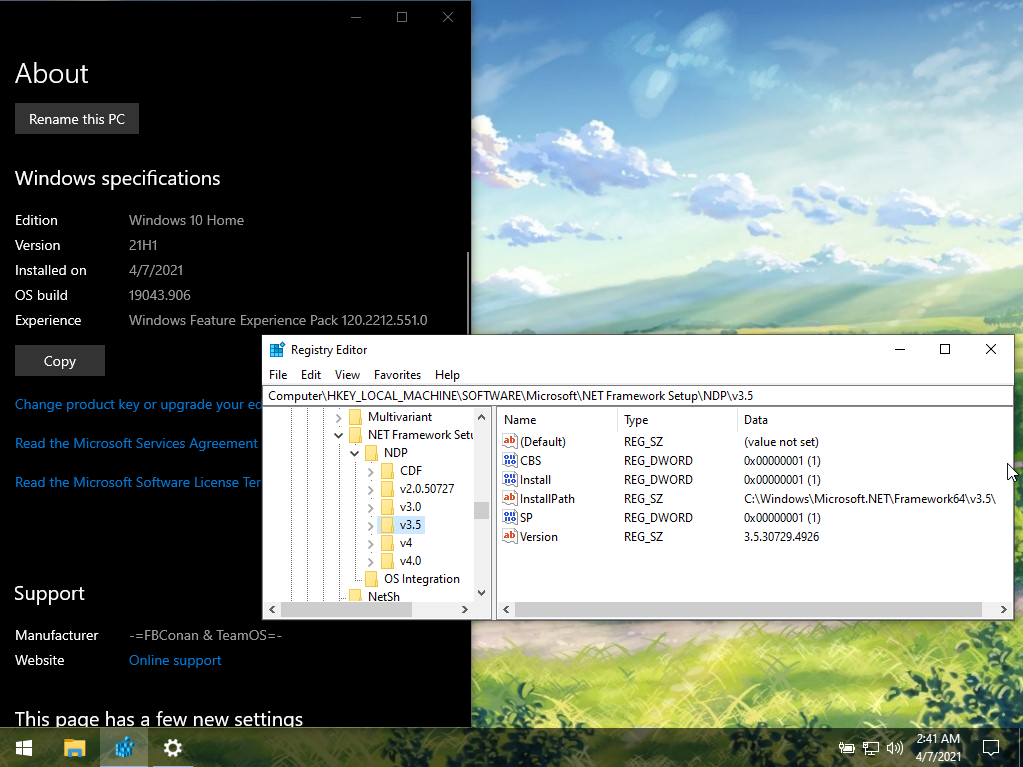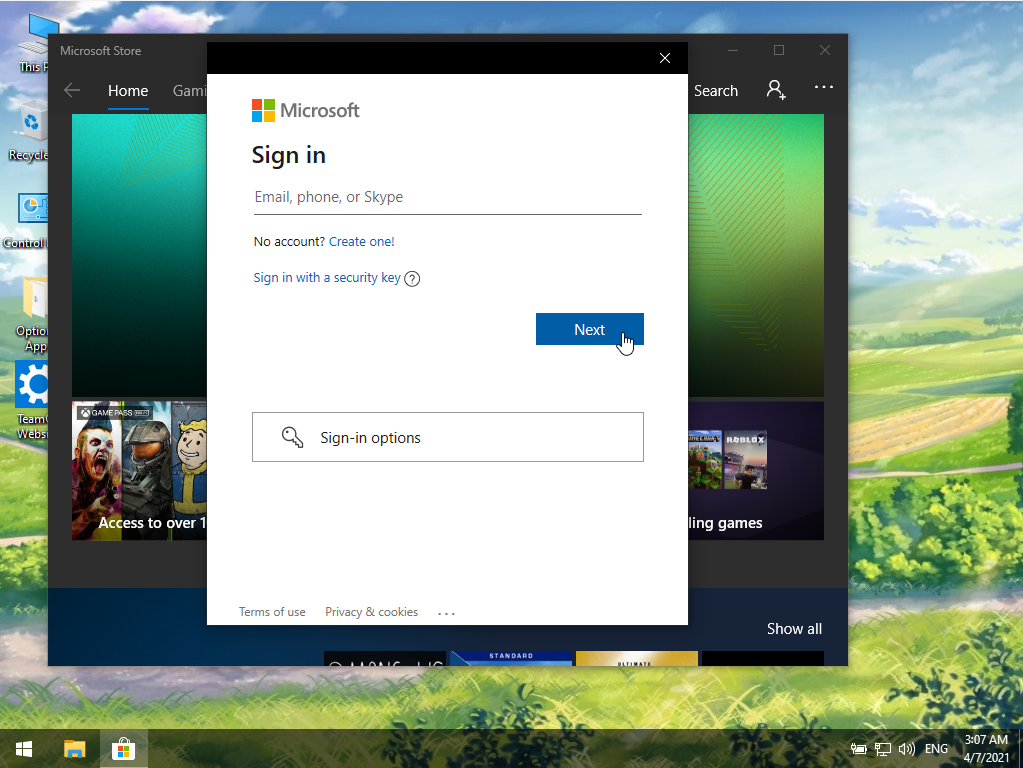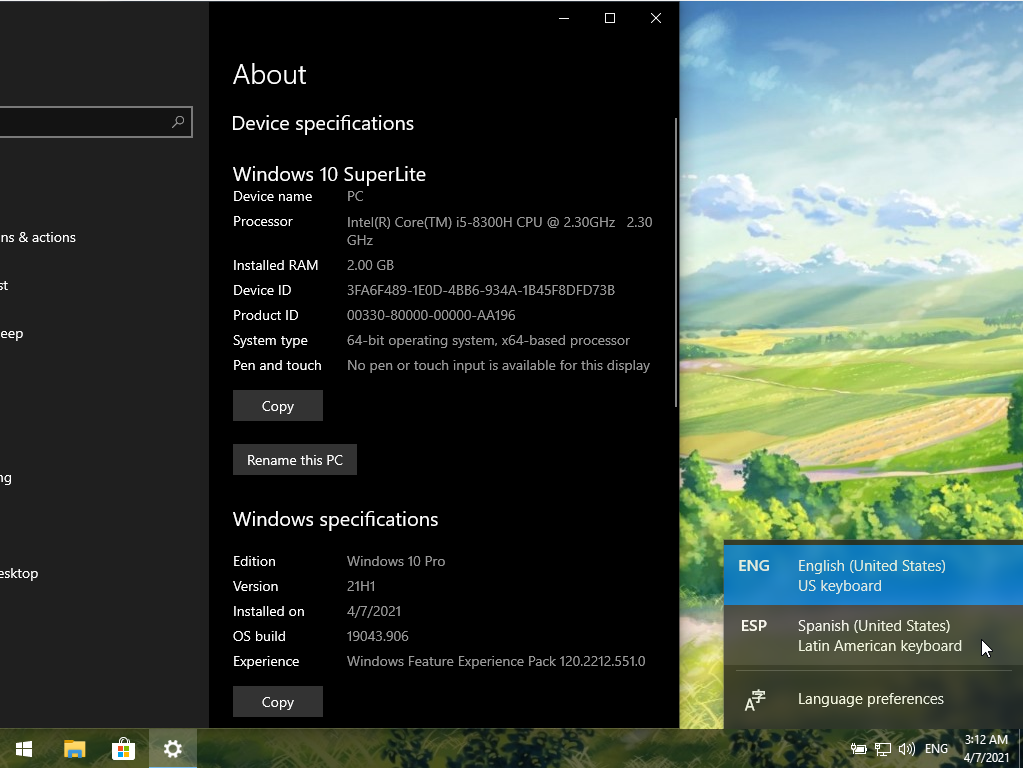 If Required, Use Password to Unlock: zc
All download links are redirected to freesoft.id & Download on freesoft.id
Click download button below to download your file
Activator for Windows N Office AIO
Downloader, Extractor, Rufus, N ISO
Windows 10 21H1 19043.906 Compact and SuperLite FBConan's Pre-Activated [TeamOS]
---