---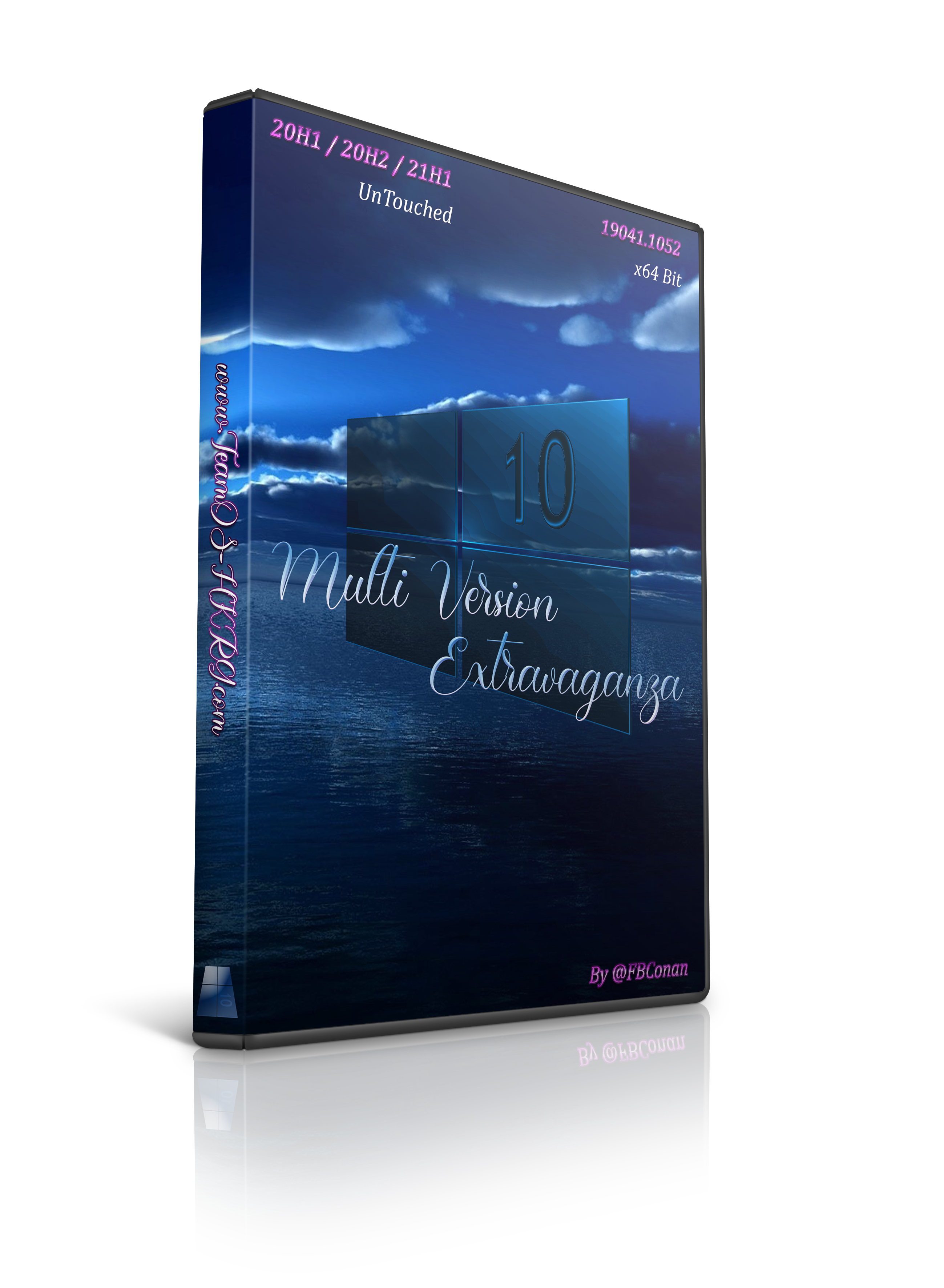 The three most recent versions of Windows 10, which all still currently receive Security and Feature Update Support from Microsoft, Rolled into one .iso image file, for major convencience, and major storage space savings. All versions, and editions, are MS original and untouched.
Presenting to you…
Windows 10 Multi Version Extravaganza (20H1 / 20H2 / 21H1) UnTouched
DESCRIPTION:
Windows 10 – 20H1 / 20H2 / 21H1 – Multi Version – Multi Edition / UnTouched (12 in 1)
Language: EN-US during Setup, All Supported Languages After Installation
Author: FBConan
ISO Size: 4.79 GB
Architecture: 64 Bit
.NET Framework 3.5: Enabled
INCLUDED VERSIONS OF WINDOWS IN ISO:
Windows 10 20H1 (19041.1052)
Windows 10 20H2 (19042.1052)
Windows 10 21H1 (19043.1052)
Download Version
Download Only
INCLUDED EDITIONS FOR EACH VERSION OF WINDOWS:
Home
Home N
Pro
Pro N
MINIMUM SYSTEM REQUIREMENTS:
RAM: 2 GB
Hard Disk Space: 16 GB
INSTALL NOTES:
Create bootable USB with Rufus Tool, Burn to DVD, or Install in Virtual Machine
ACTIVATION:
Not pre-activated, Activator included in Torrent if Needed
OTHER NOTES:
– No Changes were made to any version or edition of Windows included in this image, 100% original, the way Microsoft intended them to be.
– Windows Setup allows for Multiple Version, and Edition Deployment (see above for more info).
– Compressed to ESD using the LZMS compression algorithm, to save you HDD space, and required Bandwidth.
– Boot, setup, and install files are all original and full MS versions for 100% clean use in your desired application(s).
– I tested this ISO in Oracle VM, as well as writing the image to bootable USB with Rufus Tool (see pictures).
– The USB booted into Windows Setup in my test laptop outfitted with a GPT Partitioned HDD (UEFI), after disabling 'Secure Boot' in the BIOS settings, without issue.
Spoiler: Screen Shots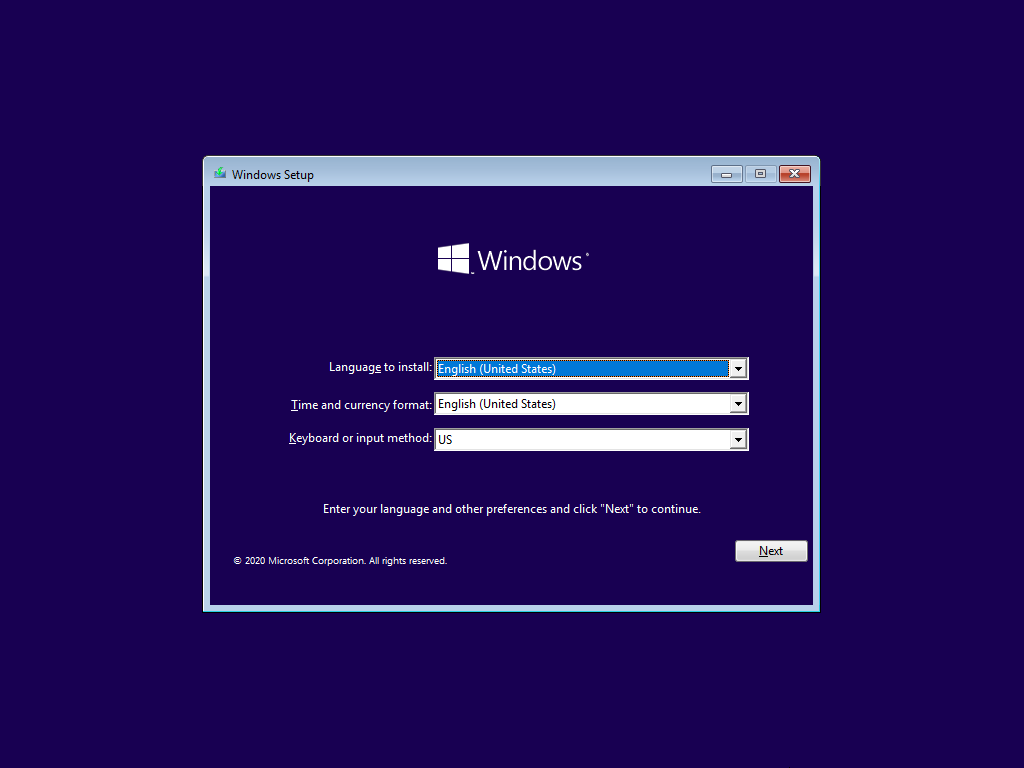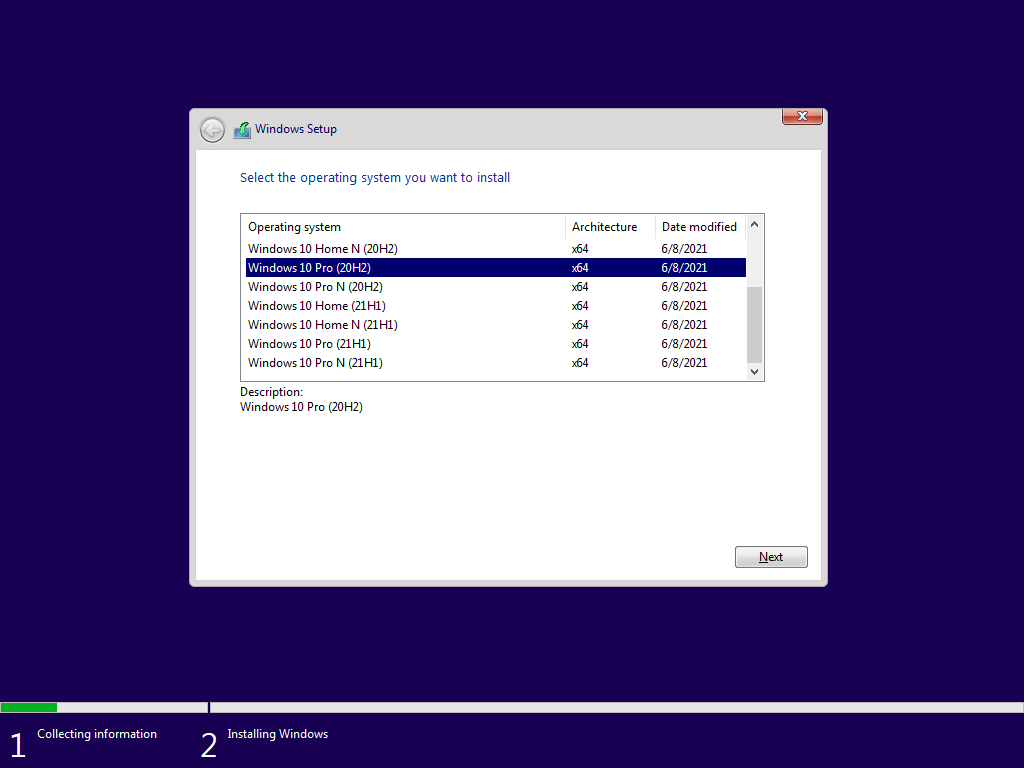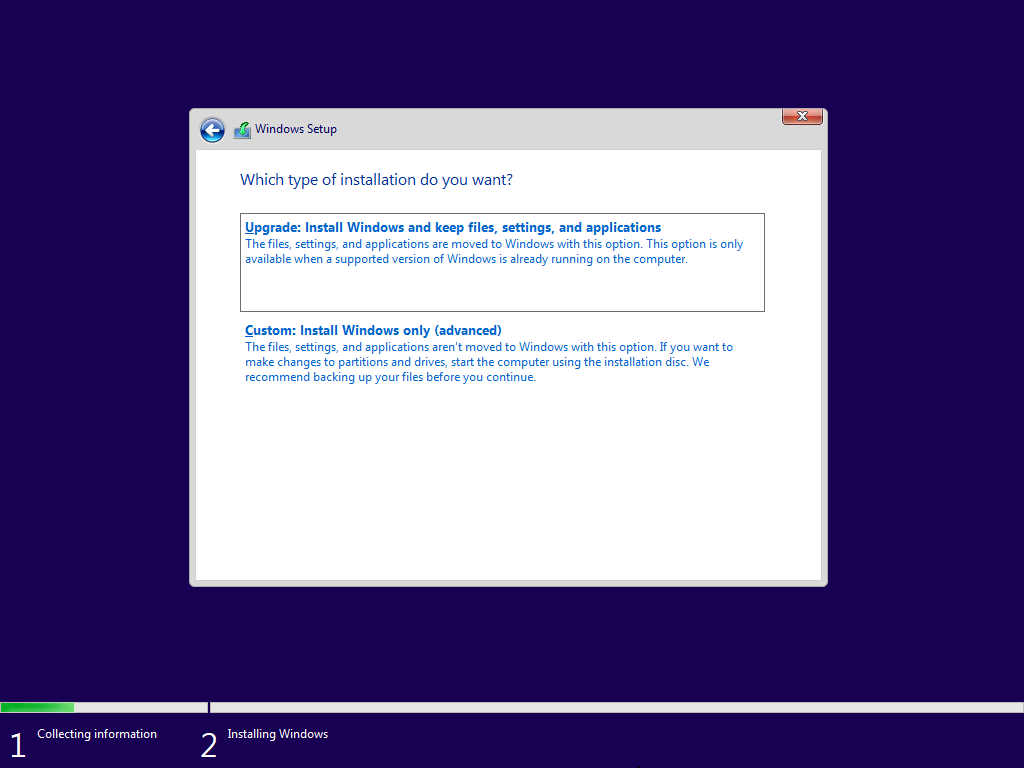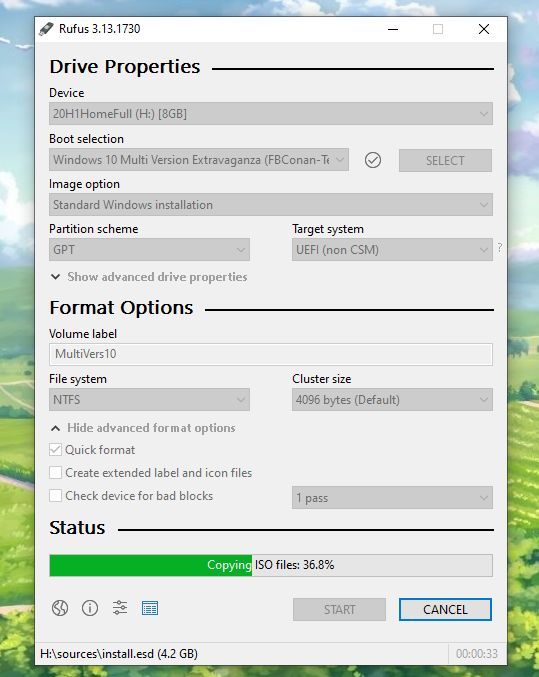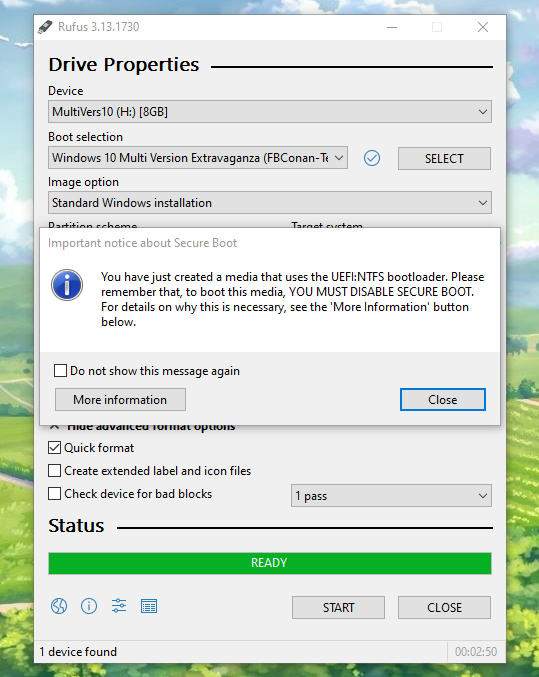 Download Via Torrent | pepofile.com
Direct Download | pepofile.com
Direct Download | upload-4ever.com
Activator for Windows N Office AIO
Downloader, Extractor, Rufus, N ISO
Windows 10 Multi Version Extravaganza (20H1 / 20H2 / 21H1) UnTouched -FBConan-TeamOS- Pre-Activated_ ZcTeam.id
---